Jefferson County Amateur Radio Club
216 10th Street
Nederland, Texas 77627
Club Meetings are on the Second Tuesday of each Month at 7:00PM



********** Next Meeting is Tuesday August 14, 2018 *********


Joe Kubenka KF5LW SK





May 30, 1945 ~ July 8, 2018 (age 73)

Joseph Harris Kubenka of Lumberton passed away Sunday, July 8, 2018 surrounded by his family.

Joe was born on May 30, 1945 to Rudolph (Mike) and Catherine Kubenka
of Del Rio, TX. Joe graduated high school in Del Rio and later graduated
from the University of Southern Illinois. After graduation, he traveled
the world for the US Navy as a Nuclear Electronics Technician and
for Mobil Oil as a Reliability Engineer before settling in Lumberton, TX.
He was a member of the Turning Point Church and a 32nd Degree Mason York Rite in the Lavaca Lodge #36 AF&AM.

He was enthusiastic about many hobbies including Ham Radio, craft beer connoisseur, firearm collector and builder of Arduino clocks no one else understands.
He is survived by his son, Andrew, daughter, Victoria, two brothers, Steve and John. He is also affectionately remembered by ex-wife Suzi Kubenka and estranged wife, Shauna Pratt-Kubenka.
There will be visitation starting at 12pm on Monday, July 16, 2018 followed by a life honoring service at 2pm at the Lumberton Family Funeral Home, 766 S. Main Lumberton, TX 77657.

He will be laid to rest in the Moulton City Cemetery in Moulton, TX near his parents at 11am on Tuesday, July 17, 2018.





















Net Control Stations are needed for both the Club Net & ARES Net
every Wednesday evening beginning at 8:00pm
Contact: Randy Leftwich rwleftwich@aol.com








VE Testing Available:

Contact
Kirk Mahaney N5WKM
n5wkm06@gmail.com
409-718-5047
















Ham Radio
License Class

New Date & Time
To Be Announced

Location: Jefferson County Amateur Radio Club
216 N. 10th Street
Nederland, TX 77627

Students will need:
$15.00 FCC Testing Fee (no Fee for the class) Government issued picture ID required
Students must register for the class
Get your License Manual as soon as possible.
You will have some material to study prior to the class.

For more information or to register for the class Contact Kirk Mahaney at n5wkm06@gmail.com or 409-718-5047 or Randy Leftwich at rwleftwich@aol.com or 409-466-5828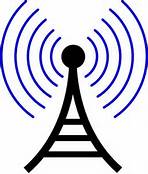 Club Repeater

W5SSV
145.470 PL 103.5

Club Net on Wednesday nights at 8:00PM



** Accepting 2018 Club Dues **