Jefferson County Amateur Radio Club
216 10th Street
Nederland, Texas 77627
Club Meetings are on the Second Tuesday of each Month at 7:00PM
Next Meeting: Tuesday April 09, 2019






BRANDON G. "GIL" BREAUX
W5GBX
August 27, 1935 - March 23, 2019

Brandon G. "Gil" Breaux, W5GBX, 83, of Beaumont, died Saturday, March 23, 2019.
He was born on August 27, 1935, in Port Acres, to Pansy L. Rowley and Adolph L. Breaux.
Gil was a United States Army veteran and he retired from DuPont as a chemical operator.

He is survived by his wife, Marcy Breaux, Beaumont; sons, Brandon Christian Breaux,
of Hamshire and Art Van Dorn, of Beaumont; daughters, Terri Lynn Breaux-West, of
Hamshire; Lisa Van Dorn and Julianna Garcia and her husband, Hugo, all of McAllen;
four grandchildren; one great-grandchild; brother, Courtney L. Breaux and his wife,
Toni, of Groves; and sister-in-law, Linda Breaux, of Belton. He is preceded in death
by his parents; and brothers, Curtis E. Breaux and Richard Breaux.

A gathering of Mr. Breaux's family and friends will be from 5:00 p.m. until 7:00 p.m.,
Tuesday, March 26, 2019, at Broussard's, 1605 North Major Drive, Beaumont.
A graveside service will be 11:00 a.m., Wednesday, March 27, 2019, at Pine Ridge Cemetery,
13430 Highway 421, Sour Lake. Memorial contributions may be made to The Humane
Society of Southeast Texas, P. O. Box 1429, Beaumont, Texas 77704.




Are you interested in learning CW?









** Accepting 2019 Club Dues **




Net Control Stations are needed for both the Club Net & ARES Net
every Wednesday evening beginning at 8:00pm
Contact: Randy Leftwich rwleftwich@aol.com






Ham Radio
License Class

New Date & Time
To Be Announced

Location: Jefferson County Amateur Radio Club
216 N. 10th Street
Nederland, TX 77627

Students will need:
$15.00 FCC Testing Fee (no Fee for the class) Government issued picture ID required
Students must register for the class
Get your License Manual as soon as possible.
You will have some material to study prior to the class.

For more information or to register for the class Contact Kirk Mahaney at n5wkm06@gmail.com or 409-718-5047 or Randy Leftwich at rwleftwich@aol.com or 409-466-5828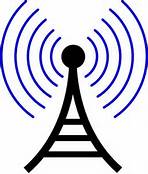 Club Repeater

W5SSV
145.470 PL 103.5

Club Net on Wednesday nights at 8:00PM