Jefferson County Amateur Radio Club
216 10th Street
Nederland, Texas 77627
Club Meetings are on the Second Tuesday of each Month at 7:00PM
Next Meeting: Tuesday June 11, 2019




Darlena Kay Pelt, KF5JAF


Darlena Kay Pelt, KF5JAF, 56, of Port Arthur, Texas passed away Friday, June 7, 2019 at her residence.

Darlena was born November 18, 1962 in Pasco, Washington to Bobby Gene Pelt and Laura Jeanette Henson Pelt. She was a Lifelong resident and worked for the US Postal Service in Beaumont.

Darlena was a member of Little Flower of Jesus Catholic Church in Port Acres and the Knight of Columbus Council#3195 KCettes Ladies Auxillary.

Visitation for family and friends will begin at 10:00 a.m. Friday, June 14, 2019 at Levingston Funeral Home in Port Neches followed by the memorial service at 11:00 a.m. with Reverend Rejimon George officiating.

Darlena was preceded in death by her parents and her sister, Cindy Pelt Willey.

Surviving relatives include her daughters; Tiffiny Farris and husband Troy of Oklahoma, Crystal Breaux and husband Willie Moore of Beaumont; son, Michael Breaux of Port Acres; sisters Kathy Pelt of Port Acres, Debbie Wehmeyer and husband Ron of Nederland, and 10 grandchildren.

Please keep Darlena's and Chuck's families in your thoughts and prayers.









Come Join Us For ARRL Field Day

June 22 - 23, 2019






Field Day Location:
Jefferson County ARC Club House
923 Boston Ave
Nederland, TX 77627


For more information contact Kirk at n5wkm06@gmail.com or 409-718-5047 or Randy K5RWL at rwleftwich@aol.com or 409-466-5828.










** Accepting 2019 Club Dues **




Net Control Stations are needed for both the Club Net & ARES Net
every Wednesday evening beginning at 8:00pm
Contact: Randy Leftwich rwleftwich@aol.com
















Ham Radio
License Class

New Date & Time
To Be Announced

Location: Jefferson County Amateur Radio Club
216 N. 10th Street
Nederland, TX 77627

Students will need:
$15.00 FCC Testing Fee (no Fee for the class) Government issued picture ID required
Students must register for the class
Get your License Manual as soon as possible.
You will have some material to study prior to the class.

For more information or to register for the class Contact Kirk Mahaney at n5wkm06@gmail.com or 409-718-5047 or Randy Leftwich at rwleftwich@aol.com or 409-466-5828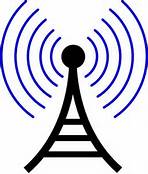 Club Repeater

W5SSV
145.470 PL 103.5

Club Net on Wednesday nights at 8:00PM